to the homepage of,

Horseshoe Pitchers Association

of Great Britain

If we can be of any help to any newcomers to Horseshoes in GB then please don't hesitate to email - as per link above.

Most questions from newcomers are reference rules and court construction, on the principle of "harmony" the HPAofGB has adopted the rules of the NHPA (of USA) and automatically accepts any changes they approve.

An excellent starting point for information is the NHPA website.
    Roger Monksummers ~ President HPAofGB

World Firefighters Games ~ 2004

HPAofGB officals attended the games at Sheffield, to manage the Horseshoes tournament, on Sat. 4th Sept.

The firefighters return to the UK in 2008 with Merseyside hosting the games in Liverpool.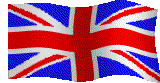 This page was last updated on: 5 July, 2007